In-Home Personal Training
In-home personal training offers a safe and effective way for you to reach your fitness goals in a private, non-threatening environment. Whether your schedule prevents you from going to the gym, or you simply enjoy the convenience and comfort of working out at home, Café Physique personal trainers will motivate you with individualized programs and personalized attention.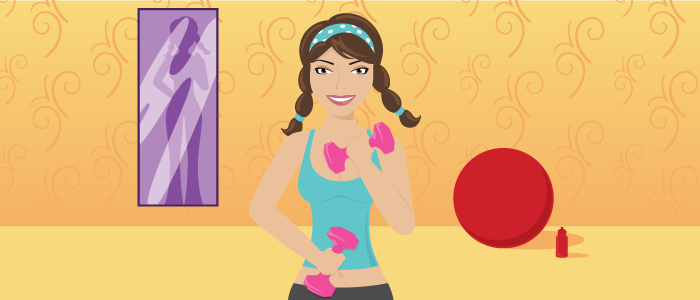 What makes in-home personal training different?
Convenience
Your time is precious, and Café Physique personal trainers will help you make the most out of your time by bringing the workout to you.
Value
You don't have to waste money paying for a gym membership that you barely use or on fancy equipment that can take up space in your home. With Café Physique, you only pay for the time that you are actually working out with your personal trainer, and we bring all of the equipment necessary for a great workout.
Family Balance
Cook dinner, start the laundry, watch the baby, help with homework…the list goes on and on. With all of this on your plate, how can you possibly leave the house and trek across town to the gym? Café Physique understands your responsibilities, and by coming to your home, our personal trainers alleviate the need for a babysitter or stressful commutes.
Privacy
While personal training, you will be encouraged to extend yourself to the next level of fitness and motivated to reach further than you ever thought possible. This can be a very rewarding process, but not everyone wants to make the journey in front of an audience. By training with Café Physique, you will be able to reach new heights where you feel most comfortable – at home.
What happens in a typical
personal training session?
Each personal training session is developed specifically for you based on your fitness level and goals, so exact formats vary. However, during a typical 50-minute session, you should expect a 5-10 minute warm-up, 30-40 minutes of cardiovascular conditioning and total body strength training, and a 5-10 minute cool-down period.
Out of 1,685 weight loss seekers, the single biggest
predictor of their success was if they were
held accountable in their fitness program.
Schedule a Session