Reach Your Goals!
Reshape your life, your health, and your future with the professional fitness trainers and registered dietitian nutritionists at Café Physique. We specialize in 100% mobile fitness and nutrition services, including personal training, private pilates & yoga sessions, nutrition & wellness coaching, and prenatal exercise and diet programs that Atlanta residents are raving about.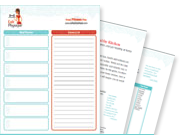 Get Your Free Menu Planner!
BONUS: Anatomy of a Healthy Kitchen 8 pages of expert tips on how to lose weight, eat better, and get healthy…at home!