Employee Group Fitness Classes
Employee group fitness classes are a popular way to infuse fitness in the workday, and Café Physique strives to provide the highest quality and largest variety of group fitness classes at Atlanta, GA based worksites. With over 15 group fitness classes to choose from, we hope to make physical activity enjoyable and accessible to all.
Our classes are diverse in terms of type and level of physical fitness activity and can be scheduled at various times throughout the day. Our experienced, multi-certified staff of instructors will carefully guide your employees through fun and effective workouts.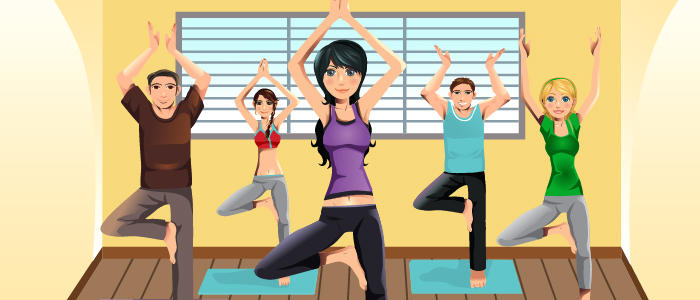 We offer a variety of classes, including but not limited to:
Mind/Body – Meditation, Qigong, Relaxation
Indoor & outdoor bootcamps
Almost 66% of the increase
in health care spending can be
attributed to increasingly
unhealthy lifestyle behaviors;
most prominent among
these is obesity.
Schedule a Session